Description
September 27 – 28, 2021
Class 3 of 3 in a foundations course of study on CNC for Woodworkers.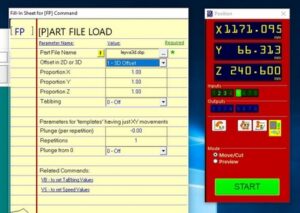 The first class in this series introduces you to the CNC systems and how they work together. The second class builds on that foundation by diving deeper into each part of the CNC system and exploring CAD & CAM with VCarve Pro. This third class will guide you into the world of 3-dimensional design and machining, jig making, work holding, two-sided machining, and tiling. After the drawing sessions, each student will go through hands-on exercises to set up the machines and turn the theory and practice from all three classes into 'sawdust & noise'.
We will begin with a brief recap and exercises to reinforce key topics from the first two classes. In this part of the class we will address challenges you might be experiencing as you practice the exercises between each class. With everyone firmly on the same foundational ground, we will introduce more of the tools in the software and explore 2-sided machining, 4th axis rotary design, jig making and work holding for complex parts, etc. Throughout this final class we will strongly focus on creating clean drawings and successful tool paths. This class will graduate you from the 'Concept' phase of your learning into the 'Making' phase, where you will confidently understand how to create and then make things independently.
We look forward to seeing you for this final class in this course of study, let's MAKE STUFF!
You will be provided with a CNC Resource Folder at this class. It will contain handouts, quick reference sheets, tooling resources and more.